Starting from July 16, CE products exported to the EU will be illegal if they do not have this!
The responsible person in the EU for products with the CE mark ("European Generation");
Products with the CE mark are affixed with the core contact information of the European Union, including the name of the accompanying person, trademark registration name, mailing address, email address, and telephone number, which should be displayed in the product, product packaging, package or accompanying documents;
For the information of the manufacturer in the manufacturing area and the EU representative, you can add "manufacturer" and "EU representative" before the corresponding contact information.
If after July 16, 2021, the product carries the CE mark but cannot provide the EU authorized representative information, it will be regarded as a criminal act.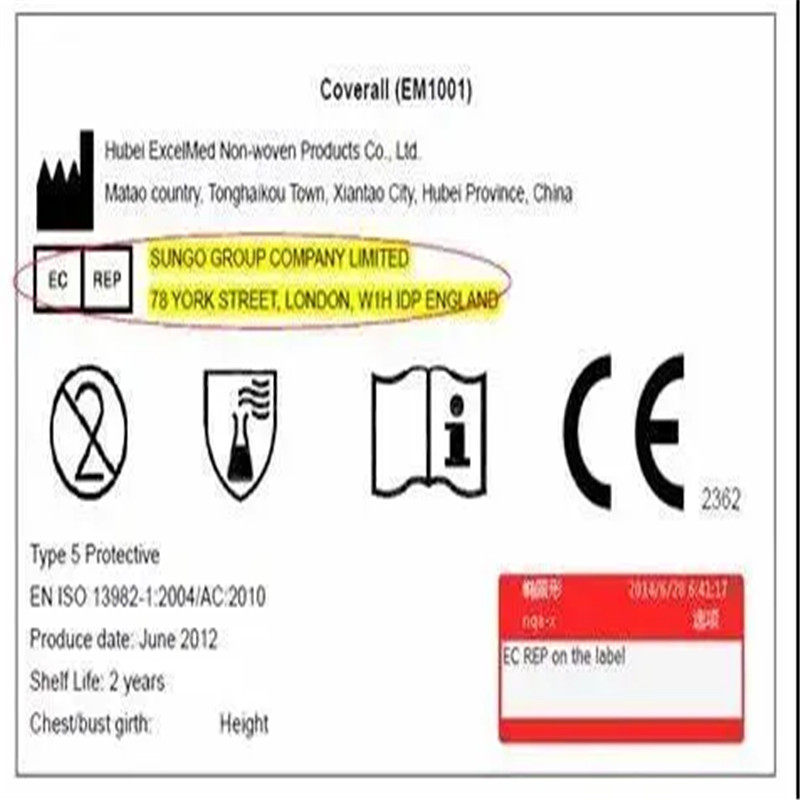 Will cause:
1. Products with the CE mark that entered the European Union on July 16, 2021. Most of the products that have been affixed to the relevant packaging of the core members of the European Union may be detained or returned by the customs;
2. Goods that have entered the EU customs will be detained and cautiously due to lack of information on the EU responsible person;
3. Commodities that are already circulating in the market are at risk of being complained.
There are EU importers. It is relatively easy to have economic operators suitable for traditional needs as authorization. Please refer to cross-border e-commerce exports for new companies. Cross-border e-commerce friends, in addition to the EU value-added tax reform in July, Also need to pay attention to the changes in this matter!
If there is no manufacturer or importer established in the EU for the products of the exporting company, it is recommended that the exporting company find a suitable authorized representative (European) in the market.
The European Union has issued 25 technical instructions (each time for a specific product category). With the exception of medical devices, civil explosions, and certain elevators and road installations, all products in the European Union that require the CE mark are subject to this specification.
Such as toys, electronic products, personal protective equipment, machinery, commodities, gas equipment, leisure and private boats, pressure vessels, and measuring equipment.
Special note: Since the UK has left the European Union, the UK is not within the scope of this EU product safety change.